Building Your Business?
You Need A Blog!
Why start a business blog?
Establish credibility
Showcase your brand
Drive leads
Demonstrate your expertise
Build a following of loyal customers
If you have a small business, you absolutely need a blog… but you need to do it right. In this weekend workshop, social media consultant Karma Bennett and business consultant John Van Dinther will walk you through everything you need to know to make your business blog a success.
Participation includes a free, one-hour consultation with one of the seminar instructors!

Price: $150 for one day, $200 for both days
March 22nd & 23rd, 10am to 5pm
Sessions at Two Hats Consulting in Berkeley, CA
Maximum 20 participants
Laptop not required, but recommended
Prices go up in March.
Sign up now to save $50!
Saturday's Workshops
---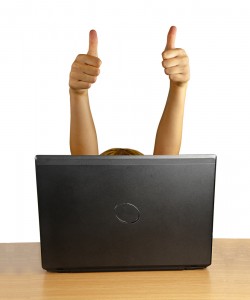 Getting started Blogging
Why you need a blog and how to get started. You'll set up basic pages and subscription options as you'll learn how social media and your blog work together to network in your industry.
Group Networking Session
In this active workshop you'll create a personalized blogging platform that makes the most of your unique skill set and ambitions. This will be a space for networking with the other participants and building a blueprint for the right blog and the right social media for your business.
Marketing Strategy
An introduction to marketing strategy that is specifically focused around blogging. What kind of content do you need? Should you have a landing page? How do you transform a web surfer into a sale? And how can you tell what's working and what's not? John Van Dinther will answer these questions, and more.
How to Blog Like a Pro
This workshop will take you through all the small but simple pitfalls that separate the amateur bloggers from truly professional sites. These elements will make blogging easier, make your posts more engaging, and help you get discovered by search engines.
Social Media for Business
Every social network has its own subculture. In this workshop you'll learn the ins and outs of Facebook, Twitter, Tumblr, Pinterest, and more. We'll help you discover which social networks your business should be pursuing, and how to make the most of them.
Sunday's Workshops
---
Analytics and Tracking
This workshop will teach you how to keep track of what's working for your blog and what's not. We'll go over the basics of installing Analytics on your blog and how to effectively analyze the data once you have it up and running.
Branding
Branding is more than a logo or style palette, it's a message. If you design that message with your desired audience in mind—it becomes a solution. John Van Dinther with guide you through key steps to create a strong brand identity based on your audience's behaviors, desires, challenges and solutions.
This brand message with be useful for titles, search engine optimization, slogans, and writing style. It will work for your business writing like a set of tools to access whenever you are searching for just the right words or images.
The Power of Guest Posts
Guest posts are a powerful tool for promoting your blog, but it's not always easy to contact a stranger with a more successful blog than your own. This workshop will teach you how to pitch guest posts, what to say and what not to say, as well as what ideas to pitch and how to promote the guest post once it's live. Guest posts will build your brand and establish connections between you and leaders in your industry.
Search Engine Optimization and Keyword Selection
If no one can find your blog, what good is it? That's why SEO is so important: it's all about the steps you take to help your site get discovered by those searching google. Search engine optimization is a huge industry and the biggest buzzword in web marketing, but the basics are quite simple. This workshop will teach you how to get your blog on the first page of Google search results.
Beating Writer's Block
You have no blog if you have no content. In this workshop you'll learn how to develop a routine, stay motivated, and find inspiration. You'll get the recipe for great content that gets subscribers.
About the Instructors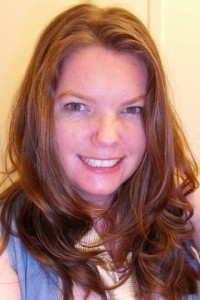 Karma Bennett worked as a professional book publicist for years before transitioning to found Future is Fiction Communications. She has the skills to reach out to more than just bloggers, as she's spent years doing outreach to traditional media outlets like TV producers, newspaper assignment desks, and magazine editors and columnists. When she gained more than 40,000 followers on one social network, she decided to share her skills in the frontier of new media. Her company helps artists, non-profits and small businesses build a platform that gets noticed. Her services include social media consultation, blog branding, search engine optimization, blog writing and editing, and outreach to the media.
John Van Dinther has 15 years experience as an entrepreneur and has been a consultant sin
ce 1997. He is the Board of Directors Financial Chair for the Create Peace Project, a non-profit organization committed to creating peace through collaboration.
John received his Master's Degree in Business from California State University, Chico. In 2005, John's paper titled "Emerging Traits of Commercial Online Communities" was awarded Best Graduate Student Paper by the International Academy of E-Business. John was a contributing author of IS Manager's Guide to Implementing and Managing Internet Technology, published by Prentice Hall (2001).